Welcome to Poets & Writers Groups! Ready to connect, communicate, and collaborate with a new community of writers? Browse the list or use the filters below to find a writers group that is the perfect fit for you and your work. If you see one you'd like to join, click on the vertical ellipses menu to the right of the group name to request membership. To see groups to which you already belong, click on the "My Groups" button in the menu bar above. Or, if you'd like to create your own group, click on the "Create a Group" button.
NYC Writers Inspired by Folklore & Mythology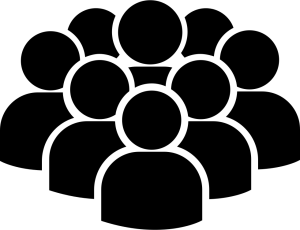 For NYC-based writers of all genres who want to workshop their folklore/mythology-inspired, adult-targeted WIPs.
#OwnVoices authors highly encouraged; authenticity reads required for those who are not #OwnVoices writers. All participants are expected to be deeply research-oriented and respectful of the diversity of cultures inherently present in the subject matter.
If there's enough interest, I'll consider expanding the group, but for now, we're keeping it small. We meet on the first Saturday of every month from 3-4pm EST. Location-based because the idea is to meet in person once COVID has significantly passed.
Location:
New York,
NY
United States
New York
Group meets for:
Critique, Workshop, Discussion
Group members:
Currently has
2
members