Welcome to Poets & Writers Groups! Ready to connect, communicate, and collaborate with a new community of writers? Browse the list or use the filters below to find a writers group that is the perfect fit for you and your work. If you see one you'd like to join, click on the vertical ellipses menu to the right of the group name to request membership. To see groups to which you already belong, click on the "My Groups" button in the menu bar above. Or, if you'd like to create your own group, click on the "Create a Group" button.
CLOSED: A Melody of Poetry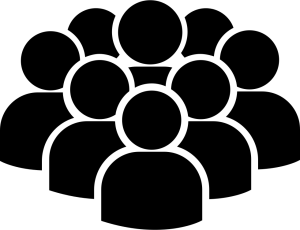 EDIT: August 2022
A Melody of Poetry is on indefinite hiatus. It is unclear as of 8/12/22 if the group will reconvene. This will largely be due to future committed requests to join. 
As of this date, I also will not be moderating the group. 
Stu
If you are a writer of/lover of poetry, A Melody of Poetry is for you. 
A Melody of Poetry is a weekly poetry group. Every Sunday from 6:30 pm to 8:00 pm EST.  While the main focus is on the poetry we produce, there will be evenings with Guest Poets, the occasional Poetry Slam (w/prizes!), Themed evenings (i.e., Women's History Month), and some surprises. 
It is up to you if you'd like to share your work or want to be part of the audience. There is no pressure. You are encouraged to take your spot, but it remains within your comfort level.
There isn't any censorship; we only request that sensitive subjects triggering (rape, suicide, excessive gore/violence, etc.) are first introduced to give members a choice to stay or mute that part of the session.
This group is an open, friendly, and safe space. We will not tolerate any issues of disrespect, harassment, or sexual overtures to another member. 
First time logging in? Please follow below:
At the top of your screen, you'll see See Groups
Click on A Melody of Poetry
Scroll down: you'll find a large Blue Box that has Poets & Writers in the middle.
Underneath that is the log-on button. Click on that.
You will be taken to the message board: there are a few notes from me.
Scroll up on the side of the message board, not in the box
At the top of the message board, there are a series of Icons
Click on the Phone icon to the right
You should be admitted to the room
Say hi, find the Chat Box (the bottom left icon for speech)
IF you are bringing work to share, type in your name
The order you sign in will be the order of reading for that evening
Location:
Yonkers,
NY
United States
New York
Genres of interest:
BIPOC Voices, Erotica, Experimental, Feminist, Formal Poetry, Humor, LGBTQ Voices, Micro-poetry, Poetry, Political, Pop Culture, Prose Poetry, Religious/Spiritual, Visual Poetry
Preferred publishing/workshop experience:
Group meets for:
Workshop, Submissions, Writing exercises, Encouragement, Inspiration, Tips, Reading
Group members:
Currently has
66
members