Welcome to Poets & Writers Groups! Ready to connect, communicate, and collaborate with a new community of writers? Browse the list or use the filters below to find a writers group that is the perfect fit for you and your work. If you see one you'd like to join, click on the vertical ellipses menu to the right of the group name to request membership. To see groups to which you already belong, click on the "My Groups" button in the menu bar above. Or, if you'd like to create your own group, click on the "Create a Group" button.
A different type of writing workshop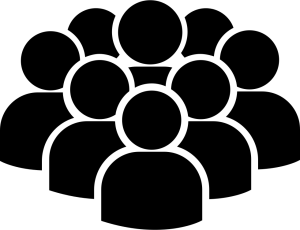 I would like to start something of a non-traditional writing workshop. I don't really enjoy the process of critiquing as I feel that it causes people to center towards the dominant style of writing rather than explore their own vision. Because of this, I'd rather just have a more encouraging exchange, with maybe some degree of sharing the impressions you get from the piece, although I'm not entirely opposed to some degree of editing exchange. I would also ideally like to find people with whom I have something in common to exchange writing by email as a sort of test audience, or to share thoughts on contemporary art. If you think this would interest you, request to join or DM me an email and we can talk about details including exchanging a sample of some work so that we know our mutual interests.
I have an advanced degree, a handful of publications in literary magazines, and workshop experience if that lends some credibility. Although if you don't have those things that's also fine. I don't know if there's any easy way to predict the ideal person, but I'm a bit of an outsider, and I value originality and artistic vision.
-Tom
Location:
Bethesda,
MD
United States
Maryland
Genres of interest:
Experimental, Poetry, Translation
Preferred publishing/workshop experience:
Attend(ed) a PhD program, Published in literary journal, Have workshop experience
Group meets for:
Critique, Encouragement, Inspiration, Discussion, Reading
Group members:
Currently has
4
members