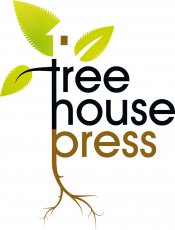 Genres Published:
Poetry, Creative Nonfiction, Fiction
Subgenres:
Autobiography/Memoir, Cross-genre, Erotica, Experimental, Feminist, Flash Fiction, LGBT, Graphic/Illustrated, Love, Micro-poetry, Political, Prose Poetry, Narrative Nonfiction, Literary Fiction, Translation
Accepts Electronic Submissions:
Accepts Simultaneous Submissions:
Accepts Unsolicited Submissions:
Editorial Focus
We're a small independent press hand-built for writers and artists of all persuasions happily experimenting with the chemistry shared between form and image. At Treehouse we work closely with our writers to ensure that each manuscript is lovingly nurtured.
Tips From the Editor
We love short stories and we love poetry. Mostly we publish the work of our Three-in-One Short Story Contest Winners. We don't work well with work that is well-behaved, eventhough we are.
Last updated: Feb 17, 2017