See writers who are published by this small press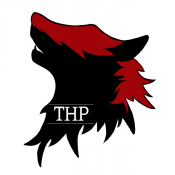 Genres Published:
Poetry, Fiction, Creative Nonfiction
Subgenres:
Commercial Fiction, Cross-genre, Erotica, Experimental, Feminist, Journalism/Investigative Reporting, LGBTQ, Literary Fiction, Narrative Nonfiction, Nature/Environmental, Political, Prose Poetry
Book Types:
Chapbook, Novella, Short story collections, Essay collections, Novel, Poetry collections
Formats:
Paperback, Hardcover, E-book
Publishes Through Contests Only:
Accepts Electronic Submissions:
Accepts Simultaneous Submissions:
Accepts Unsolicited Submissions:
Editorial Focus
Thurston Howl Publications is a small progressive publishing house in Lansing, Michigan. We have specialized in animal fiction and evocative literature.
Tips From the Editor
The best way to appeal to any of our editors is to move them in a certain way. Your horror should terrify; your fantasy amaze; your erotica arouse; your political lit intrigue.
Contact Information
Jonathan Thurston Howl, Editor-in-chief
Last updated: Jul 10, 2017