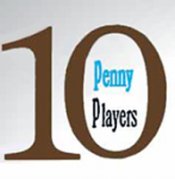 See writers who are published by this small press
Accepts Electronic Submissions:
Accepts Simultaneous Submissions:
Accepts Unsolicited Submissions:
Editorial Focus
Waterways: Poetry in the Mainstream publishes different theme based issues 11 times a year. Ten Penny Players/BardPress chapbooks by invitation only. No unsolicited manuscripts.
Tips From the Editor
Do not send biographical information as we are interested in the poem, not your resume. Consult the themes before you submit. Themes and sample issues are available on line.
Contact Information
Barbara Fisher, co-director
Staten Island, NY 10304-2127
Last updated: Feb 17, 2017