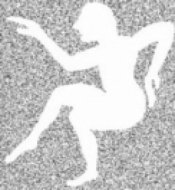 See writers who are published by this small press
Genres Published:
Poetry, Fiction, Creative Nonfiction
Subgenres:
Autobiography/Memoir, Cross-genre, Feminist, Healing/Health, Historical, Humor, Journalism/Investigative Reporting, Literary Fiction, Love, Narrative Nonfiction
Publishes Through Contests Only:
Accepts Unsolicited Submissions:
Accepts Simultaneous Submissions:
Editorial Focus
Savant Books and Publications seeks previously-unpublished literary works of enduring value with a twist that expand and transform English readers' point-of-view throughout the world. Special interest areas include: * FICTION ("novels" - all genres, but especially historical or historically correct novels, and novels based on author experience) * NON-FICTION (memoirs; academic theses and dissertations of note rewritten for the general public; single-author textbooks and workbooks, especially those involving or invoking transformational learning)
Tips From the Editor
No gratuitous sex or violence. No cookbooks or picture books except children's books in our COLOR-ME-PLEASE series.
Contact Information
David Shinsato, Editor-in-Chief/Acquisitions
2630 Kapiolani Blvd #1601
Last updated: Nov 22, 2022