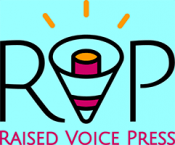 Subgenres:
Autobiography/Memoir, Experimental, Feminist, LGBTQ Voices, Narrative Nonfiction, Nature/Environmental, Political, Pop Culture
Book Types:
Essay collections, Memoir
Publishes Through Contests Only:
Accepts Electronic Submissions:
Accepts Simultaneous Submissions:
Accepts Unsolicited Submissions:
Editorial Focus
We aim to encourage conversations by amplifying diverse perspectives. We appreciate authors who illuminate unconventional and unnoticed aspects of existence, and we endeavor to connect them with eager, receptive readers. We uplift the unusual and the overlooked, the complex and the hybrid. We insist on being heard.
Tips From the Editor
Subscribe to our mailing list to be notified about open reading periods.
Last updated: Jul 27, 2020