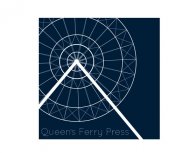 Subgenres:
Flash Fiction, Literary Fiction
Accepts Electronic Submissions:
Accepts Simultaneous Submissions:
Accepts Unsolicited Submissions:
Editorial Focus
Founded in 2011 as an independent publisher, Queen's Ferry Press specializes in literary fiction. Inspired by a Scottish coastal estuary through which crossings have occurred for over a thousand years, the press seeks to publish works that convey via structuring and interpretation. At Queen's Ferry Press, physical crafting and emotional connection are celebrated.
Last updated: Feb 17, 2017