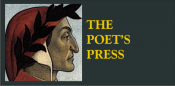 Subgenres:
LGBT, Regional, Translation
Accepts Electronic Submissions:
Accepts Simultaneous Submissions:
Accepts Unsolicited Submissions:
Editorial Focus
Founded in 1971, the press specializes in lesser-known 1960s-70s New York poets, neoRomantic and Gothic poetry, annotated reprints of lost poets, and topical or regional anthologies. We have added a new imprint, Yogh & Thorn Books, for more scholarly projects.
Tips From the Editor
Please read samples from our website before inquiring. We are always open to intriguing and unusual proposals.
Contact Information
Brett Rutherford, Publisher
Last updated: Feb 17, 2017