See writers who are published by this small press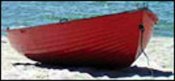 Genres Published:
Poetry, Fiction, Creative Nonfiction
Subgenres:
Autobiography/Memoir, Cross-genre, Experimental, Feminist, Humor, LGBTQ, Literary Fiction, Nature/Environmental, Regional, Translation
Publishes Through Contests Only:
Accepts Electronic Submissions:
Accepts Simultaneous Submissions:
Accepts Unsolicited Submissions:
Editorial Focus
We use three imprints in addition to Pleasure Boat Studio. These are Caravel Books, for mysteries and crime fiction; Aequitas Books, for non-fiction with a sociological or philosophical theme; and Empty Bowl, for Eastern and ecological works.We do our best to publish work that is as strong as we can find. We are particularly interested in multi-cultural and quirky.
Tips From the Editor
Please don't submit at this time. Our press is very small and has a backlog of commitments. Very sorry.
Last updated: Sep 06, 2018