See writers who are published by this small press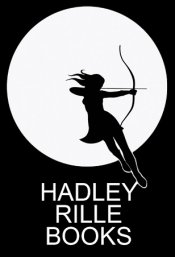 Publishes Through Contests Only:
Accepts Electronic Submissions:
Accepts Simultaneous Submissions:
Accepts Unsolicited Submissions:
Editorial Focus
We prefer novels with strong female character development, strong female protagonists who grow in their roles. Our main focuses are epic fantasy, archaeological/historical , and science fiction. We focus mainly on novels, but we also publish a few anthologies.
Tips From the Editor
Please see our guidelines before querying. Our reading times vary and we post those (and links to what we publish) here: http://hadleyrillebooks.com/Submissions.....
Contact Information
Eric Reynolds, Editor/Publisher
Last updated: Mar 19, 2018