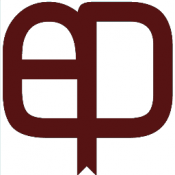 See writers who are published by this small press
Genres Published:
Poetry, Fiction, Creative Nonfiction
Subgenres:
Autobiography/Memoir, Cross-genre, Experimental, Healing/Health, Historical, Humor, Literary Fiction, Love, Pop Culture, Religious/Spiritual
Publishes Through Contests Only:
Accepts Unsolicited Submissions:
Accepts Simultaneous Submissions:
Editorial Focus
We are first and foremost a Christian publisher. However, we do not necessarily limit our submissions to non-fiction theologically-centered works. We are looking for anything that is generally wholesome in nature, whether it is fiction or non-fiction. Our general guidelines are as follows. Please look at our genre-specific guidelines for additional information. Shorter works will be published electronically, with print an option for longer works.
Tips From the Editor
Do not submit works that are rife with profanity or obscenities, and similarly do not submit anything that is counter to a Christian outlook on life. Though eLectio publishing does not limit itself to just 'worship writing' or Bible devotionals, and does like to push the boundaries of what it means to be a good Christian, it is a Christian publisher. Please keep that in mind.
Contact Information
Jesse Greever, Chief Executive Officer
Last updated: Mar 05, 2018