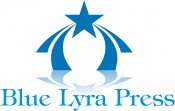 See writers who are published by this small press
Book Types:
Chapbook, Poetry collections
Publishes Through Contests Only:
Accepts Electronic Submissions:
Accepts Simultaneous Submissions:
Accepts Unsolicited Submissions:
Distributors:
KDP and Amazon as well as bookstores
Editorial Focus
We love a strong sense of line and imagery. We love narratives and a strongly-linked series. When we read, we are drawn to poems about nature and science imagery, persona and historical poems, magical realism, and poems about or by minorities in all sense of the word.  If the poems don't reveal a strong voice, we are not interested. As far as form, we prefer free verse but love a few form poems thrown in. Prose poems and poems a few pages long are also interesting to our ears. For flash, it is not much different.
Tips From the Editor
Read the guidelines. Please. To find out what the press likes, buy one of the books. Support the Arts!
Last updated: Jul 11, 2019