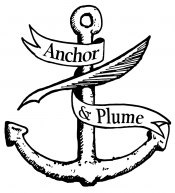 Genres Published:
Poetry, Fiction, Creative Nonfiction
Subgenres:
Autobiography/Memoir, Flash Fiction, Prose Poetry, Literary Fiction
Accepts Electronic Submissions:
Accepts Simultaneous Submissions:
Accepts Unsolicited Submissions:
Editorial Focus
We would like to see work that is a celebration of language and place, work that is smart & thoughtful, work that explores the intersection of the personal & the geographic. We welcome your mighty yawps, your whisperings, your exquisite imaginings. We want to explore your landscapes, your universal yet distinct themes and characters in work that brings something of that place and what it means to be human to the surface.
Tips From the Editor
During our 2015 open reading period, we would love to see work from the following categories: novella, short story collection (chapbook length), short stories (1 or 2 stories for a pocket book), poetry collection (chapbook length), poems (1-3 for a pocket book), essays collections, flash fiction, and creative nonfiction.
Contact Information
Amanda Mays , Creative Director
Last updated: Feb 17, 2017