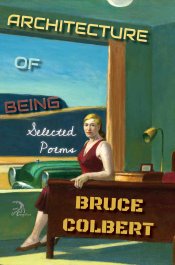 Genres Published:
Poetry, Fiction, Creative Nonfiction
Subgenres:
Autobiography/Memoir, Commercial Fiction, Cross-genre, Feminist, Formal, Historical, Humor, Journalism/Investigative Reporting, Literary Fiction, Narrative Nonfiction, Political, Pop Culture, Prose Poetry, Regional, Serialized Fiction, War
Publishes Through Contests Only:
Accepts Electronic Submissions:
Accepts Simultaneous Submissions:
Accepts Unsolicited Submissions:
Editorial Focus
Anaphora is looking for creative books of poetry, short stories, novellas, novels and other types of literary and genre fiction. We are especially interested in fantasy, historical, science fiction, and general literary fiction. Anaphora hopes to publish more academic or critical non-fiction books, such as edited or un-edited dissertations. We also hope to publish more business and educational titles, such as textbooks. We will consider a book in any field or genre.
Tips From the Editor
Proofread your submissions. Check your documents for proper use of quotation marks and other spelling and grammar errors. Your writing style, and the clarity or grammatical accuracy of your work makes a significant difference in our publication decision. The writers who are the most successful with Anaphora are the ones who are pro-active and seek out places to do readings, or know professors or high school teachers who might want to teach their books. You should also research your market in advance and know which publications are most likely to write a review of your book.
Contact Information
Anna Faktorovich, Director
Last updated: Feb 15, 2018