Sarah Sala' [3]s debut poetry collection, Devil's Lake, was a finalist for the 2017 Subito Press Book Prize and her poem "Hydrogen [4]" was featured in the Elements episode of NPR's hit show Radiolab. She is the series facilitator for Office Hours Poetry Workshop, and coproduces AmpLit Fest [5] with Lamprophonic and Summer on the Hudson.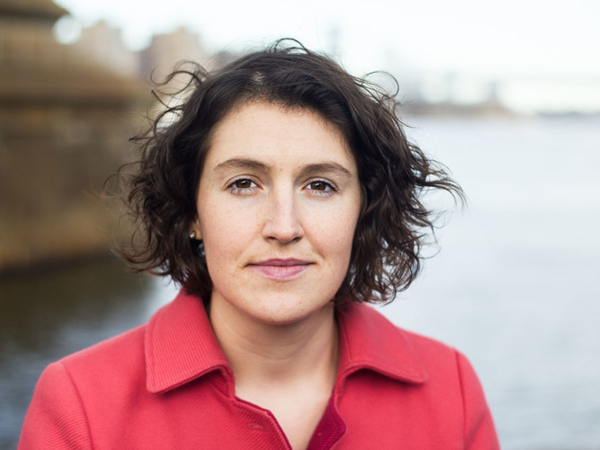 Office Hours Poetry Workshop emerged from the deep need for a program that supports and elevates post–MFA writers. The goal: to build a no-fee workshop that accommodates full-time work schedules, childcare needs, and celebrates writers who are POC, LGBTQ+, women-identified, adjunct instructors, and any and all combination. More than anything, I wanted to compensate our writers. The Poets & Writers' Readings & Workshops grant became a profound way to do so.
In many ways, publishing has left poetry behind. Some magazines charge fees to submit work, and often can't afford payment upon publication. I regularly see venues advertise $100 pay for fiction or nonfiction pieces and only $25 for poems. While I recognize this scale is often based on word count, it speaks volumes about the legitimacy of poetry in the modern arena.
June Jordan said that poetry is a political act because it involves truth telling. Very often this means writing through a lens counter to mainstream culture, embodying our power and vulnerabilities on the page, and practicing radical empathy with fellow artists. For this reason, it was an immense pleasure to introduce the Office Hours Spring Showcase fellows at the Bureau of General Services–Queer Division (BGSQD).
With Marco DaSilva's visionary art installation "My Quaint Struggle" as backdrop, Sanj Nair captivated the audience with works that delved into identity, agency, and womanhood. Marty Correia's pieces skillfully wrestled with human relationships—queer and familial— then brought forth the magical properties of DaSilva's golden altar by dubbing them "authority panels."
Next, Yanyi read his self-described "soft prose poems"—rich and particular renderings of the domestic. Caitlin McDonnell's lyric narratives confronted the reality of gun violence in America and presented a tapestry of inventive first lines from novels she's written and/or abandoned. Holly Mitchell's lush writing strode between epithalamion and coming-of-age in a conservative landscape.
Paco Márquez rounded out the night with sinuous poems from his new chapbook, Portraits in G Minor (Folded Word, 2017), and treated the audience to the Spanish and English versions of a Pablo Neruda poem he recently assisted William O'Daly in translating from Book of Twilight (Copper Canyon Press, 2017), a recent publication of Neruda's debut book, Crepusculario.
Overall, the evening was overwhelmingly restorative. Here, in New York City, and at the Bureau, we make our home among friends as we seek to change the status quo.
Support for the Readings & Workshops Program in New York City is provided, in part, by public funds from the New York State Council on the Arts [6], and the New York City Department of Cultural Affairs [7], with additional support from the Frances Abbey Endowment, the Cowles Charitable Trust, and the Friends of Poets & Writers [8].
Photos: (top) Sarah Sala (Credit: Talya Chalef). (middle) Sanj Nair (Credit: Sarah Sala). (bottom) Yanyi (Credit: Sarah Sala).