photo.jpg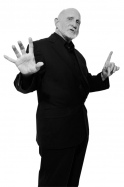 How do you want to identify yourself?:
With whom do you prefer to work?:
In which languages are you fluent?:
Are you interested in giving readings?:
Are you willing to travel to give readings?:
Prizes Won:
Finalist 2000 Gival Press Chapbook Competition, Honorable Mention from Foundation For Creative Expression, San Francisco, December, 2007, Poet of the Month Contest, 2014, 1st Place Winner of the 2nd Annual Juanita Torrence-Thompson International Poetry Award by Amulet Poetry Magazine of San Francisco.