Writer, vocalist, and sound artist LaTasha N. Nevada Diggs is the author of TwERK [3] (Belladonna, 2013), as well as the album, Television. LaTasha has received scholarships, residencies, and fellowships from Cave Canem, Harvestworks Digital Media Arts Center, VCCA, The Laundromat Project, The Jerome Foundation, New York Foundation for the Arts, the Eben Demarest Trust, and Millay Colony. As an independent curator and artistic director, she has directed literary/music events at Lincoln Center Out of Doors, Symphony Space, Bam Café, The Schomburg Research Center for Black Culture, Dixon Place, El Museo del Barrio, The David Rubenstein Atrium. A native of Harlem, LaTasha and writer Greg Tate are the founders and editors of yoYO/SO4 Magazine.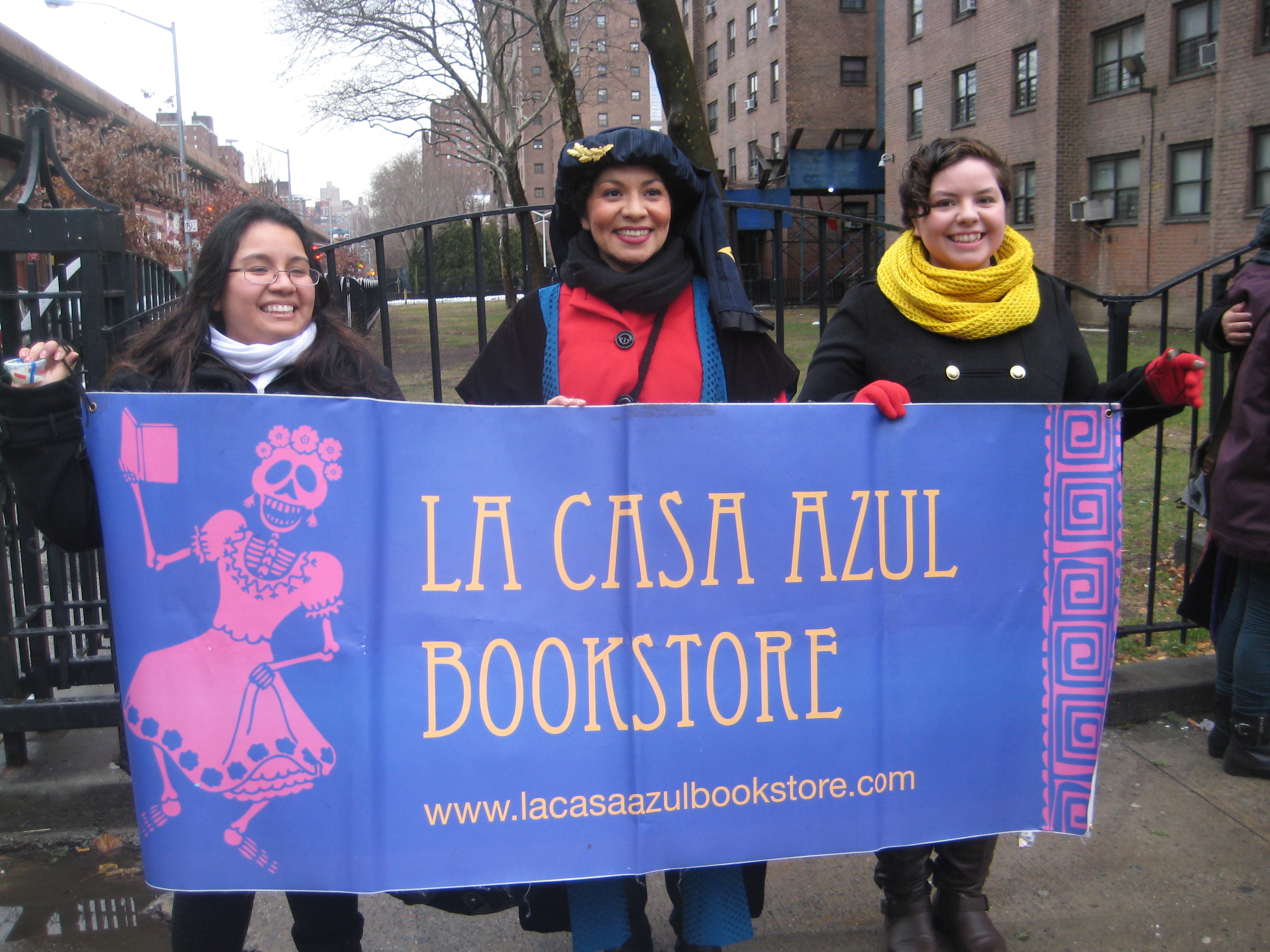 The day is January 6, 2014. In all fairness, I have never attended the Three Kings parade organized by El Museo del Barrio in my many years as a Harlemite. What often gets attention is Thanksgiving followed by Hanukkah, Christmas, and Kwanzaa. But the gold, frankincense, and myrrh I remember from childhood. Los Reyes found the divine child by following the North Star across the desert for twelve days to Bethlehem. Melchior, Caspar, and Balthazar (aka Europe, Arabia, and Africa) travelled by horse, elephant and camel. When they arrived, they presented baby Jesus with three symbolic gifts. I remember the story but now in the context of Babaaláwo and the Yoruba tradition; how three Babas determine through long earned wisdom the means of acknowledging. Three is a magic number. I am equally curious about the parade since witnessing one year a long line of folks on 111th and Lexington waiting to purchase the sweet baby Jesus bread from a local shop. This year I make an effort to attend the parade now in its 37th year, not because I am Christian or I'm hungry, but to show support for La Casa Azul Bookstore [4].
There are days I stroll over to this tiny colorful bookstore, am greeted by the founder and owner Aurora Anaya-Cerda, and wonder, "Woman, do you ever sleep?" As an "educator and supporter of cultural events in the East Harlem community for more than eight years," I wonder how she keeps motivated and remains passionate about literacy. I wonder, Why open a bookstore when between 2000 and 2007 more than 1,000 bookstores across the country closed? I find myself at this place often because of this tirelessness that drives both Aurora and her staff. Together, they maintain a calendar filled with monthly programming that often serves as a safe haven, a family reunion, a community forum, and a charge of intellectual and creative support.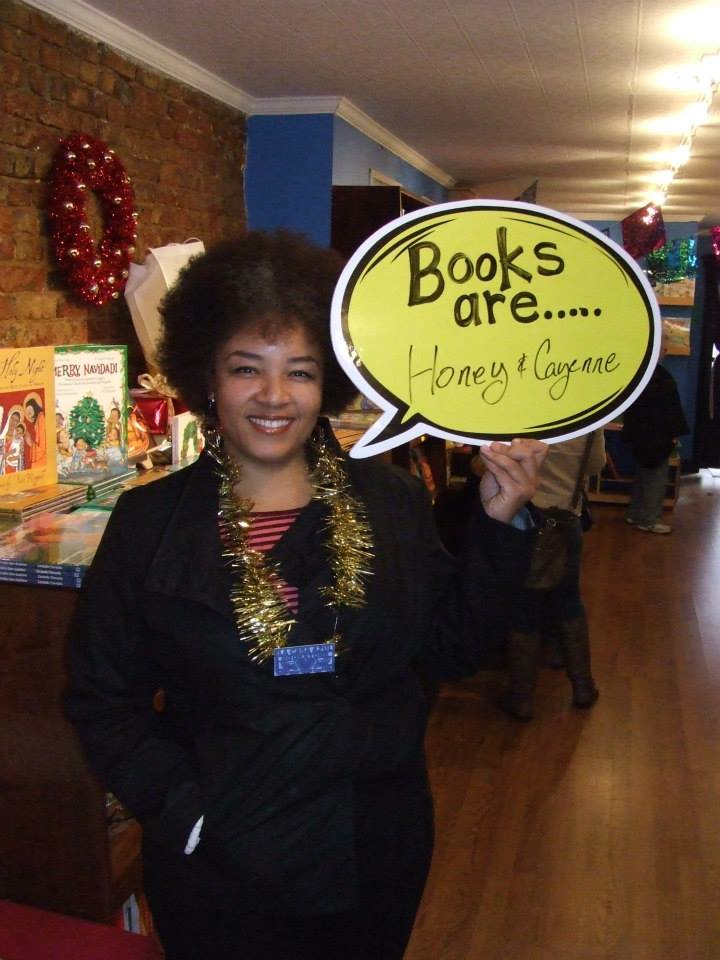 I wanted to dedicate a post to La Casa Azul Bookstore to acknowledge a space committed to fostering exchange in East Harlem and Latin America and as an example of community building. If I were to imagine the architecture of La Casa Azul's lineage, it may include Frida Kahlo, Tim Z. Hernandez, Julia de Burgos, Junot Díaz, Rigoberto González, Pablo Neruda, Yuyi Morales, Eduardo Galeano, and La Bruja, to name a few. When my book first arrived, one of my personal goals was that it be available in the community that I grew up with, who eat the same food I often relish about but must enjoy in moderation. It mattered that the place of my birth, my navigating of Central and East Harlem's streets–switching back and forth from Black English to Broken Spanish to brief words in Walof or Arabic–be the place where I would see my book carried. And as independent bookstores are back on the steady rise–if you haven't made it over to Berl's Poetry Shop in Dumbo, it's worth the visit–I want this little bookstore on 103 and Lexington to prosper.
It is Monday, and the downpour by 9 a.m. is pretty fierce. Aurora has been named one of the Honorary Madrinas for this year's parade and has selflessly invited local authors and customers to walk with the store's banner. I accept the invitation because my time living in Harlem has taught me a big lesson when it comes to local business. On June 1, 2012, La Casa Azul Bookstore opened it doors. And though its founder and staff have successfully created this "literature hub" for El Barrio, it will need the local community (along with those who live in Williamsburg, Kentucky, and Yonkers) to support it as well.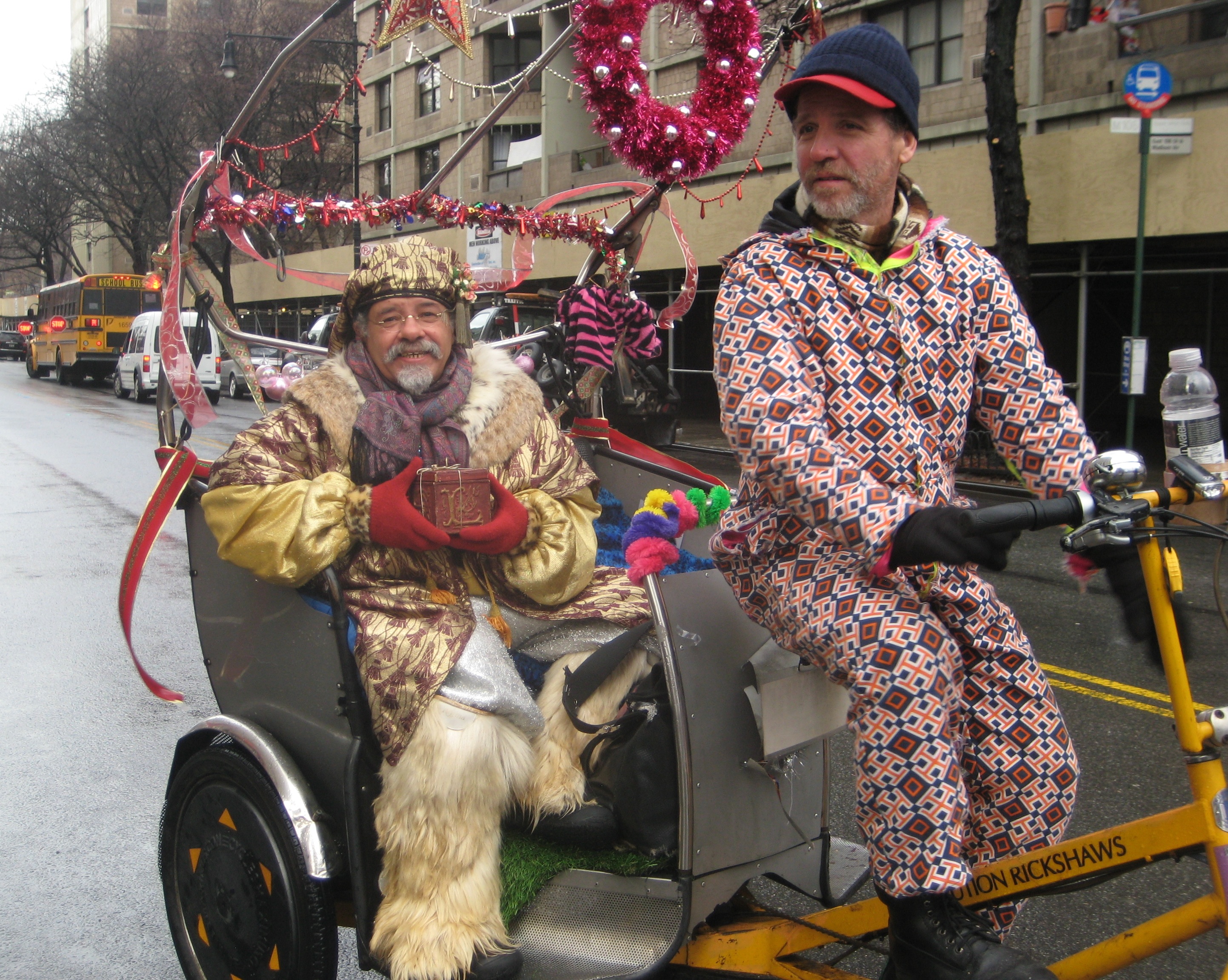 As we waited on 106 and Park Ave for the signal to begin, news came that the camels (yes camels…long before there were even sheep) had arrived. One of La Casa Azul's staff members made makeshift maracas the night before out of tiny plastic cups, rice and tape. The Three Kings gladly take one and while the samba band is playing a few yards behind us, we giggle and shake our maracas. Poet, playwright, performance artist and long-time El Barrio resident Jesús 'Papoleto' Meléndez, the King Emeritus, holds his gift and waves from his bike driven carriage. Once we reached 116th, we turn west to Lexington where the parade ends. Aurora turns in her Madrina crown and robe to El Museo's staff and we all gather to eat on 2nd Ave., still energized by the sounds, the walk, the children, the camels. As we sit there and eat our cubanos, maduros, tostones, and bacalao salads, I am still wondering how she does it all: From the selecting of books, the tin hearts with red ribbons, totes, and bright robellos to maintaining an online presence, programming events, book signings, workshops, and everything else that goes into being a community advocate. No, I really want this bookstore to have a long life for as long as Aurora will allow it.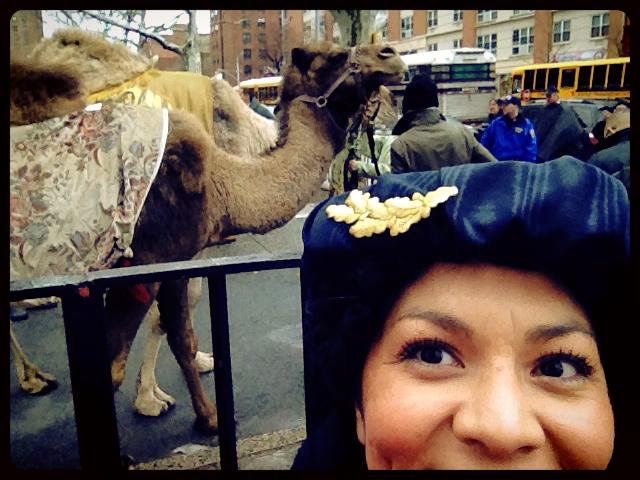 Group Photo: Aurora Anaya-Cerda and Staff at Three King's Day. Credit: Nevada Lightfoot. Middle Photo: LaTasha N. Nevada Diggs at 2nd Annual Local Author's Day. Credit: Aurora Anaya-Cerda. Photo: Jesus "Papoleto" Melendez at Three King's Day. Credit: Nevada Lightfoot. Photo: Selfie of La Casa Azul's Aurora Anaya Cerda with Camel.

Support for Readings/Workshops [5]events in New York City is provided, in part, by public funds from the New York State Council on the Arts [6] with the support of Governor Andrew Cuomo and the New York State Legislature, and by the New York City Department of Cultural Affairs in partnership with the City Council. Additional support is provided by the Louis & Anne Abrons Foundation, the A.K. Starr Charitable Trust, the Cowles Charitable Trust, and the Friends of Poets & Writers. [7]