Poet Reginald Dwayne Betts, author of Shahid Reads His Own Palm and the memoir A Question of Freedom, blogs about Washington, D.C.-based writers who are making marks.
"Flat Langston" made quite an uproar last year during the Association of Writers & Writing Programs [3] annual conference. For those who are unaware, there was once a cardboard cutout of Langston Hughes at the Busboys and Poet [4]s 14th Street location. It was there before poet, photographer, go-go aficionado, and D.C. native Thomas Sayers Ellis relieved it of its duties. The uproar isn't as important now, forgotten as most things are forgotten.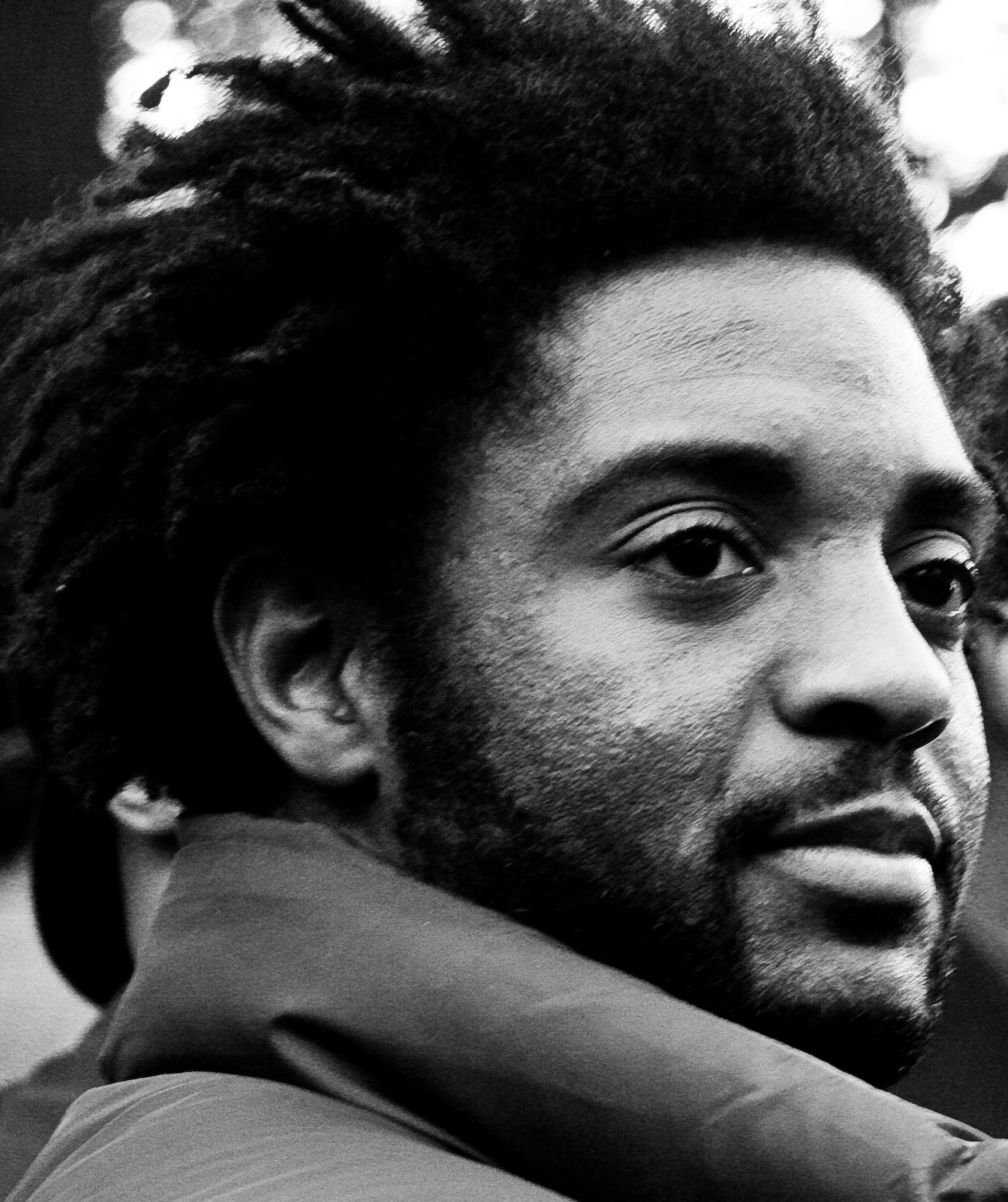 All that to say, I love listening to stories of the District's past—about spots along the U Street corridor that once housed poetry, about Toni Asante Lightfoot's legendary reading series, and nights when Holly Bass, Kenneth Carroll, Brian Gilmore, Brandon Johnson, Ernesto Mercer, Joel Dias-Porter, and others could be found with a sheaf of poems in hand burning the night sky. I dig those stories. I dig, too, that nostalgia is the curse that ruins us. While we celebrate the folks who have made marks on the cultural scene of the District, it seems much too easy to forget about the folks who are making marks right now.
Alan King and Derrick Weston Brown, for instance, have both been putting in work as poets and workshop leaders around the city, working with the D.C. Creative Writing Workshop [5] at Hart Middle School and Ballou High School, respectively. Fred Joiner, a jack of all trades,  along with Jon West-Bey, Executive Director of the American Poetry Museum [6], engineered a cultural exchange with Belfast. Add to that Kyle Dargan,  assistant professor of creative writing at American University [7] and editor of Post No Ills [8]. Add still Simone Jackson of Sulu DC [9], Silvana Straw of DC Writer's Corp [10] and the Marpat Foundation [11]. More? Melanie Henderson, forth generation D.C. native and winner of the Main Street Rag [12] prize for her lovely collection of poems, Elegies for New York Avenue.
Still want more? Kim Roberts holds it down. Sarah Browning does her thing. So does Melissa Tuckey. Sandra Beasley. All of whom are wonderful, wonderful writers. Maybe this isn't a renaissance, but it damn sure isn't a drought.
Photo: Reginald Dwayne Betts. Credit: Rachel Eliza Griffiths.
Support for Readings/Workshops [13] events in Washinton, D.C., is provided by an endowment established with generous contributions from the Poets & Writers Board of Directors [14] and others. Additional support comes from the Friends of Poets & Writers [15].