Camille Rankine, Program & Communications Coordinator at Cave Canem Foundation, gives us the rundown on the longtime P&W-supported literary organization's workshops for poets of color.
Since 1999, Cave Canem [3] has offered tuition-free, multiple-session workshops in New York City that provide emerging writers with opportunities to work with accomplished poets, such as Tracy K. Smith, Tyehimba Jess, and Kimiko Hahn, to name a few. Limited to an enrollment of twelve to fifteen, the workshops offer rigorous instruction, careful critique, and an introduction to the work of established poets—all within the supportive, safe environment that characterizes Cave Canem's week-long retreat.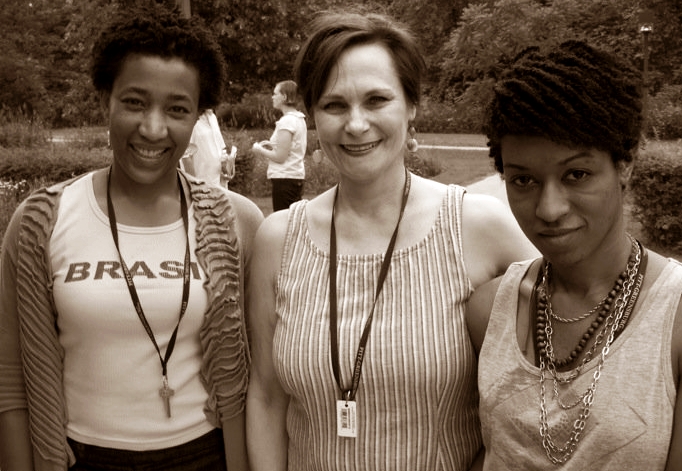 "Participating in a Cave Canem workshop…was a major stepping stone in my development as a poet," says one workshop student. "Cave Canem has given me the confidence, inspiration, direction and community that have proved to be invaluable. . .I will always be grateful to this community of poets and now, friends."
This year, Cave Canem inaugurated Poetry Conversations, open-enrollment writing workshops for poets of color in the early stages of their writing. Fall and spring sessions are held at Cave Canem's headquarters in Brooklyn, New York, and in Pittsburgh, Pennsylvania at The Hill House Association Center [4].
Regardless of level, in Cave Canem workshops emerging poets hone their craft and experiment with new ways of approaching the page. Each workshop series culminates in a public reading by participants. On May 25, 2011, at 6:30 PM, participants in Writing Across Cultures: Poetry as Cultural Voice [5], a P&W-supported workshop for Arab American writers and poets of color, conducted by Nathalie Handal, will share new work in a reading at Cave Canem's space in DUMBO, Brooklyn.
Photo: (left to right) Graduate Fellow Hallie S. Hobson, Cave Canem Executive Director Alison Meyers, and Camille Rankine. Credit: Ruth Ellen Kocher 
Support for Readings/Workshops in New York City is provided, in part, by public funds from the New York State Council on the Arts [6], and the New York City Department of Cultural Affairs [7], with additional support from the Louis & Anne Abrons Foundation, the Axe-Houghton Foundation, the A.K. Starr Charitable Trust, and the Friends of Poets & Writers [8].