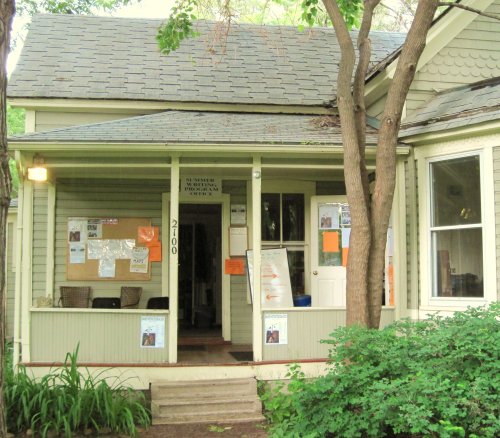 Financial Aid Application Deadline:
The 40th annual Summer Writing Program at Naropa University, presented by the Jack Kerouac School of Disembodied Poetics, was held from June 2 to June 28 in Boulder, Colorado. This 2014 theme was "Anthropocene." The program featured open genre workshops where writers could focus on poetry, fiction, performance, or translation. The faculty included poets Norma Cole, CAConrad, Clark Coolidge, Kevin Killian, Joanne Kyger, M. NourbeSe Philip, Margaret Randall, and Anne Waldman; and fiction writer Dodie Bellamy. Registration began online in mid-March and was first come, first served. Student housing was available. Scholarships were available. Applicants submitted 5 to 10 pages of poetry or prose and a personal letter by April 1. E-mail or visit the website for more information.
Summer Writing Program at Naropa University, 2130 Arapahoe Avenue, Boulder, CO 80302. (303) 245-4600.