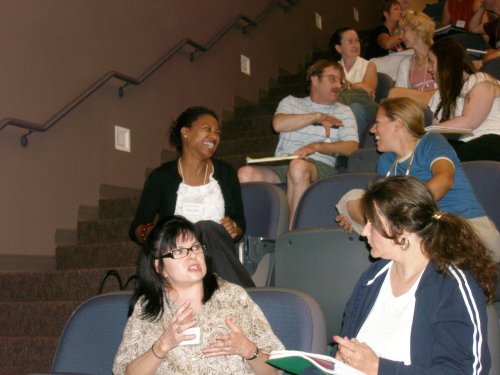 Financial Aid Application Deadline:
Thursday, January 1, 2099
The 29th annual Antioch Writers' Workshop was held from July 12 to July 18 in Yellow Springs, Ohio. The conference featured workshops in poetry, fiction, and creative nonfiction, as well as readings, lectures, craft talks, and manuscript consultations. The faculty included poets Chris DeWeese and Marly Youmans; fiction writers Gayle Brandeis, Andre Dubus III, Hallie Ephron, Erin Flanagan, Tara Ison, and Katrina Kittle; and creative nonfiction writer Matthew Goodman. Tuition was $610 ($550 for returning or local participants), and there was a nonrefundable $125 registration fee. For workshop registration, participants submitted up to 10 pages of poetry or 10 to 20 pages of prose by June 14. Scholarships were available. Applicants submitted 10 pages of poetry or 20 pages of prose by April 15. E-mail or visit the website for more information.
Antioch Writers' Workshop, c/o Antioch University Midwest, 900 Dayton Street, Yellow Springs, OH 45387.