Financial Aid Application Deadline:
Thursday, January 1, 2099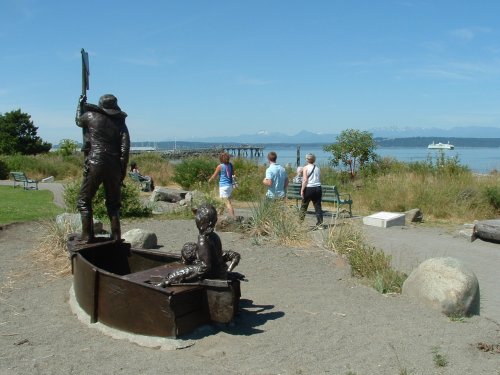 The 31st annual Write on the Sound Writers Conference was held from September 30 to October 2 at the Frances Anderson Center in the waterfront town of Edmonds, Washington. The conference featured workshops in poetry, fiction, and creative nonfiction, as well as manuscript consultations and a writing contest. The faculty included poets Tod Marshall and Carolyne Wright; fiction writers Philip Athans, Boyd Morrison, and Lisa Owens; and fiction and creative nonfiction writers Stella Pope Duarte, Bharti Kirchner, and Priscilla Long. Fiction writer and humorist John Moe delivered the keynote. The cost of the conference was $170. The pre-conference editing workshop with Margie Lawson was $128 for the full day and $80 for a half-day. Manuscript consultations with poet Tod Marshall and fiction writer Meg Files were available for an additional $37. Space was limited; registration was first come, first served. Lodging was available for discounted rates at the Edmonds Harbor Inn Best Western Plus. E-mail or visit the website for more information.
Write on the Sound, Frances Anderson Center, 700 Main Street, Edmonds, WA 98020. (425) 771-0228.