Financial Aid Application Deadline:
Thursday, August 17, 2017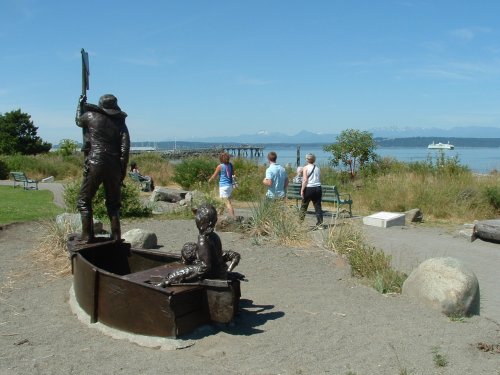 The 32nd annual Write on the Sound Writers Conference will be held from October 6 to October 8 at the Frances Anderson Center in the waterfront town of Edmonds, Washington. The conference features workshops in poetry, fiction, and creative nonfiction, as well as manuscript consultations and information sessions on publishing. The faculty includes poet Elizabeth Austen; fiction writers Mary Buckham, and Rachel Weaver; creative nonfiction writers Iris Graville and James McKean; and marketing professional Beth Jusino. Fiction writers Kristin Hannah and Megan Chance will deliver the keynote. The cost of the conference is $155 until August 31 and $170 thereafter. The full-day pre-conference craft of writing workshop with Mary Buckham is $130. Pre-conference half-day workshops are $80 each. Manuscript consultations with poet Elizabeth Austin and fiction writer Jessica Barksdale Inclán are available for $40. Space is limited; registration is first come, first served. Lodging is available for discounted rates at the Edmonds Harbor Inn Best Western Plus. Visit the website for more information.
Write on the Sound, Frances Anderson Center, 700 Main Street, Edmonds, WA 98020. (425) 771-0228.