Financial Aid Application Deadline:
Thursday, January 1, 2099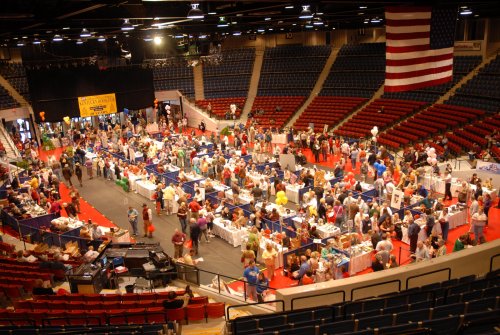 The 35th annual Kentucky Book Fair, presented by the Kentucky Humanities Council, was held on November 5 at the Frankfort Convention Center in Frankfort, Kentucky. The book fair, which promotes literacy and a love of reading in the commonwealth, featured panel discussions, readings, and book signings by more than 175 recently published authors, as well as children's activities. Participating authors included poets Wendell Berry and Frank X Walker; fiction writers J. T. Ellison, Craig Johnson, Margaret Verble, J. R. Ward, and Crystal Wilkinson; and nonfiction writers Barney Frank and Juan F. Thompson.  All events were free and open to the public. Call or visit the website for more information.
Kentucky Book Fair, P.O. Box 715, Frankfort, KY 40602. (502) 564-1742. Adell Kemper, Manager.