0510290035.jpg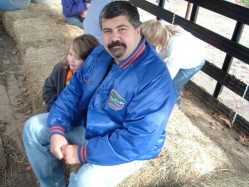 Listed as:
Fiction Writer, Poet
How do you want to identify yourself?:
With whom do you prefer to work?:
Are you interested in giving readings?:
Are you willing to travel to give readings?:
Prizes Won:
Chosen for the 2013 Sundress Best of the Net for short fiction. Won the Chiron Review Poetry Contest. Two-times a Best of the Web nominee in 2010, two stories were storySouth Million Writers Notable Stories. Nominated for the Pushcart Prize multiple times over the years, most recently in 2012 by Juked. Poetry has been featured in Verse Daily and the Best American Poetry blog. Featured poet in numerous magazines.