zackphoto.jpg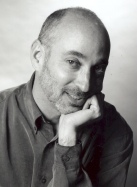 In which languages are you fluent?:
Are you interested in giving readings?:
Are you willing to travel to give readings?:
Prizes Won:
PEN/Book-of-the-Month Club Translation Prize, 1994. Bay Area Book Reviewers Association (BABRA) award for translation, 1996. Lili Fabilli-Eric Hoffer Essay Prize, UC Berkeley; 1999 and 2001. Nominated for Pushcart Prize for poem, 2012, 2007, and 2004. Tanka Splendor Award for best tanka sequence written in English, 2006.