Citywide Poets at ArtBlock
Last week I helped organize InsideOut's annual Citywide Poets orientation, which preps the writing mentors who will lead after-school sessions in local high schools and community centers in Detroit from October through May. This year the program is bringing together eighteen writers to participate as mentors, including Nadine Marshall, Jassmine Parks, Brittany Rogers, and Devin Samuels.
In addition to our growing numbers, what made this year's orientation awesome was the place where we gathered, a new community arts center in the Northwest Goldberg neighborhood called ArtBlock. This space offers an outstanding first impression with its colorful mural on the north wall of the building. Inside the building, there are three separate mural-covered rooms fit for anything from readings to workshops to parties. ArtBlock is available for community groups and local nonprofits to use free of charge, which was a great help to InsideOut. I look forward to this year's Citywide Poets programming and to seeing future events at ArtBlock.
artblock_mural_sm.jpg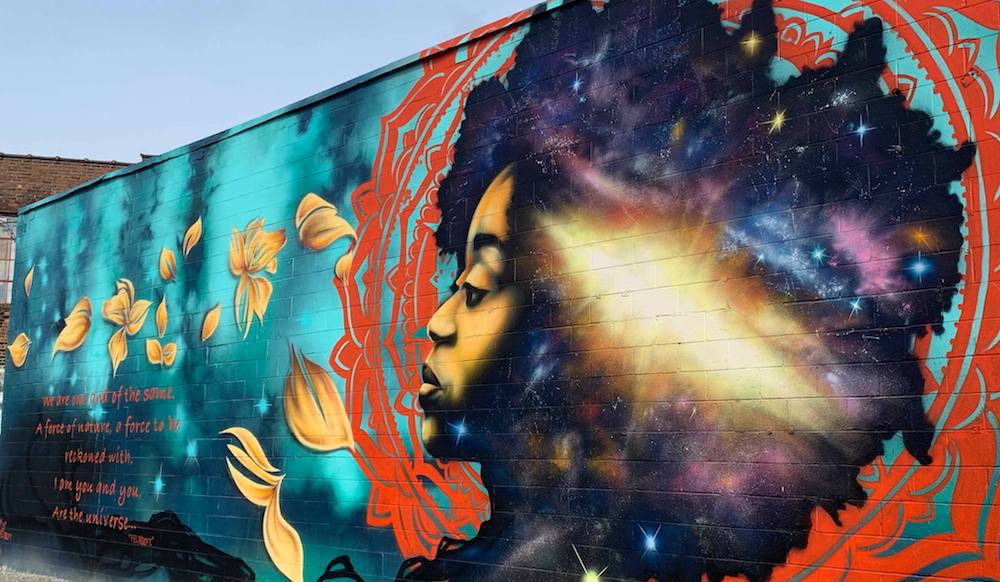 ArtBlock mural by artist Fel3000ft. (Credit: Justin Rogers) Justin Rogers is the literary outreach coordinator for Poets & Writers in Detroit. Contact him at 
Detroit@pw.org
[1]
 or on Twitter, 
@Detroitpworg
[2]
.