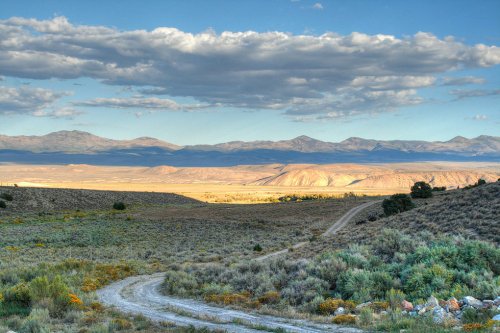 Financial Aid Application Deadline:
Saturday, October 24, 2020
Ike's Canyon Ranch offers residencies from June 16 to June 29, July 7 to July 20, and September 1 to September 21 to poets, fiction writers, and creative nonfiction writers on a 67-acre ranch in the foothills of Toquima Range, surrounded by national forest in the high plains desert of central Nevada. Writers will be provided with private or semi-private lodging, private writing space, and a shared bathroom; meals are not included. The ranch can accommodate four writers at a time. Residents will have the opportunity to work with resident writer Robin McLean. Visiting writers include Rebecca Starks in July and Lenore Myka in September. The cost of the residency is $1,850 for two weeks and $2,725 for three weeks. Using the online submission system, submit a writing sample of up to five pages of poetry or up to ten pages of prose, a statement of interest, and contact information for three references. There is no application fee; admissions are made on a rolling basis. Visit the website for more information and complete guidelines.
Ike's Canyon Ranch Residencies, P.O. Box 847, Eureka, NV 89316. (775) 761-7777.