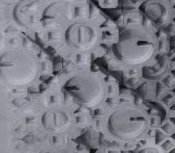 Genres Published:
Poetry, Fiction, Creative Nonfiction
Accepts Unsolicited Submissions:
Accepts Simultaneous Submissions:
Editorial Focus
The issues are cohesive; the whole of the magazine is comprehensive. Visual art is now removed from the publication. 
Tips From the Editor
Submit anything of distinction, from new to almost-forgotten; previously published is okay if noted in an email. I do work with talented writers if a theme or plot or character can be drawn out and refined for publication in Wood Coin. The magazine is uncensored as of January 2018, yet extreme literary or artistic stunts need to coincide with US obscenity laws.
Contact Information
James K Beach, Editor & Publisher
Last updated: Jun 01, 2022