See writers who are published in this journal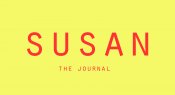 Genres Published:
Poetry, Fiction, Creative Nonfiction
Accepts Electronic Submissions:
Accepts Simultaneous Submissions:
Accepts Unsolicited Submissions:
Editorial Focus
We want images, feelings, truths, dreams, fears, & passions. We want the growing edge. We want feminism. We want LGBTQQIP2SAA & MOGAI. We want POC. We want to support the underrepresented, underprivileged, marginalized, & oppressed. We want the fringe. We want the heart. We want the micro & the macro. We want good boundaries. We want opposites & challenges. We want lava & nova. We want the Mariana Trench & Everest. We want gradient & grey. We want the unknown & uncomfortable.
Tips From the Editor
Read & follow the simple & few guidelines carefully! We love reading work about the personal & political, work about gender, sexuality, race, (intersectional) feminism, current climates (literal & figurative). We love reading work that is accessible and meaningful.
Contact Information
Nathan Wade Carter, Editor and Founder
Last updated: Oct 04, 2017