See writers who are published in this journal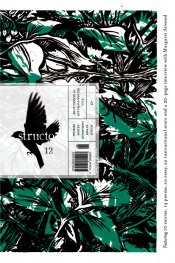 Genres Published:
Poetry, Fiction, Creative Nonfiction
Accepts Unsolicited Submissions:
Accepts Simultaneous Submissions:
Editorial Focus
We publish writing we love, whether from established writers or new voices. On the fiction side we sometimes tend towards the slipstream end of things. We print poetry in translation and original verse in English.
Tips From the Editor
Please do read back issues of the magazine, available freely at the website, to get a feel for the kind of work we publish.
Last updated: May 05, 2022