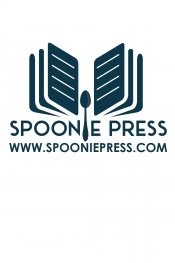 Genres Published:
Poetry, Fiction, Creative Nonfiction
Subgenres:
Autobiography/Memoir, BIPOC Voices, Creative Nonfiction, Cross-genre, Experimental, Feminist, Fiction, Flash Fiction, Formal Poetry, Graphic/Illustrated, Healing/Health, Humor, Journalism/Investigative Reporting, LGBTQ Voices, Literary Fiction, Love, Lyric Essay, Micro-poetry, Narrative Nonfiction, Nonfiction, Poetry, Political, Pop Culture, Prose Poetry, Short Fiction, Speculative Poetry, Visual Poetry
Accepts Unsolicited Submissions:
Accepts Simultaneous Submissions:
Editorial Focus
Spoonie Magazine publishes art, articles, audio, poetry, prose, video, and hybrid works by disabled, chronically ill, and/or neurodiverse individuals (or their loved ones) on related subject matters weekly in their online magazine. All work is considered regardless of the perspective with which it approaches these topics. Their goal is to promote the voices of, and provide a space for, disabled artists and authors in publishing and the arts.
Tips From the Editor
We champion representation and honesty in the creative discussion of disability. Our mission is to share authentic experiences— as happy, sad, inspirational, or frustrating as they may be. These individuals face unique challenges, so we have created an equally unique place specifically for them.
Note that submissions sent from Feb—April and Aug—Oct are simultaneously considered for publication in our print literary journal, Spoonie Journal.
Contact Information
Sara Watkins, Editor-in-Chief
Last updated: Feb 09, 2023