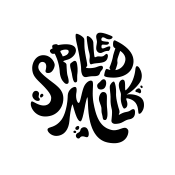 Genres Published:
Poetry, Fiction, Creative Nonfiction
Accepts Electronic Submissions:
Accepts Simultaneous Submissions:
Accepts Unsolicited Submissions:
Editorial Focus
Spilled Milk Magazine is an online literary magazine for fiction and nonfiction, poetry, art and photography. We are eager to publish work that surprises us—that disregards boundaries and borders. Spilled Milk strives to be a home from unheard voices.
Tips From the Editor
The work that we like pushes the boundaries of our expectations and takes us into a mental place that we have never imagined, yet feel as though it were written specifically for us. We've noticed in our brief time of running this magazine that many authors don't push their work as far as they could. In that, they have the beginnings or inklings of something very adventurous and innovative but then shield away from the precipice. We encourage writers submitting to us to hang out in those weird rooms they're drawn to and keep digging.
Last updated: Mar 22, 2018