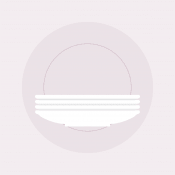 Genres Published:
Poetry, Fiction, Creative Nonfiction
Accepts Unsolicited Submissions:
Accepts Simultaneous Submissions:
Editorial Focus
Plates is an internationally minded experimental journal with care for art, design, writing, and community.
Plates welcomes proposals for essays, interviews, reviews, maps, love letters, recipes, literary works, and page-based installations. Work that exists exclusively in the digital realm is also warmly welcomed for online-only publication.
Criticality is compulsory; positivity is welcomed if you feel it; objectivity is (a figment) optional. 
Last updated: Nov 24, 2020