See writers who are published in this journal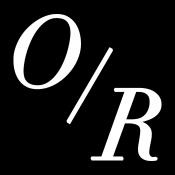 Accepts Electronic Submissions:
Accepts Simultaneous Submissions:
Accepts Unsolicited Submissions:
Editorial Focus
We believe writing, reading, and publishing literature does nothing to make you elite, and the writing we publish represents that. Therefore, while we care deeply about quality, we care little about awards, or about publishing award winners.
We believe in diversity and will continue to feature writers of varying backgrounds.
We believe in stories that are unafraid to go places, be those places light or dark. We believe in stories that explore their characters and settings with their brains and their hearts.
We publish ambitious stories that must be told.
Contact Information
Garrett Dennert, Fiction Editor
Last updated: Feb 17, 2020