See writers who are published in this journal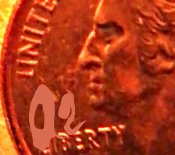 Genres Published:
Poetry, Fiction, Creative Nonfiction
Temporarily closed to submissions
Accepts Unsolicited Submissions:
Accepts Simultaneous Submissions:
Issue Price:
$24 for earlier print issues
Editorial Focus
Ornery Quarterly is a "non-institutional aggregator of mediocre literature." 
Tips From the Editor
Be crass if you think we can't handle your genius.
If you send a fish sandwich with your hard copy submission, you will be moved to the top of the pile. However, doing so does not guarantee publication.
Contact Information
William Eckley-Kilcullen, Poetry Editor/Fiction Analyst
Last updated: Oct 25, 2022