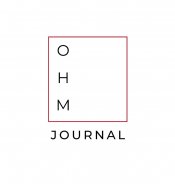 Genres Published:
Poetry, Fiction, Creative Nonfiction, Translation
Subgenres:
Autobiography/Memoir, BIPOC Voices, Creative Nonfiction, Cross-genre, Erotica, Experimental, Feminist, Fiction, Historical, Journalism/Investigative Reporting, LGBTQ Voices, Literary Fiction, Love, Lyric Essay, Narrative Nonfiction, Nature/Environmental, Nonfiction, Poetry, Political, Prose Poetry, Regional, Serialized Fiction, Short Fiction, Speculative Fiction, Speculative Poetry, Translation, War, Young Adult
Accepts Unsolicited Submissions:
Accepts Simultaneous Submissions:
Editorial Focus
Ohm Journal is dedicated to publishing works of progressive literature, criticism, poetry, and art. The editors don't make distinctions between these because they believe in the democratization of the written word. 
Tips From the Editor
We do not wish to publish works that merely interpret the world around us, rather works that seek to change it for the better.  We desire to break down the modern information bubbles that alienate us from one another. We seek passionate expressions of lived experience and sincere attempts to grapple with substantive issues. If you, like us, yearn to create a just and equitable society—rejecting the current trajectory toward fascism and neoliberalism, or simply wish to engage with our articles, then send your stuff to submissions@ohmjournal.com and feel free to reach out to us on social media! 
Last updated: Aug 15, 2022