See writers who are published in this journal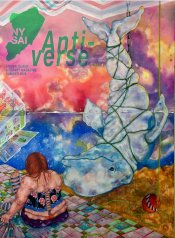 Genres Published:
Poetry, Fiction, Creative Nonfiction
Accepts Electronic Submissions:
Accepts Simultaneous Submissions:
Accepts Unsolicited Submissions:
Editorial Focus
NYSAI Press publishes Staten Island based literary journals featuring artists and writers with distinct voices from all over the world. We are city, we are suburbia; we are deformed, we are beautiful; we are America, and we are forever cut from the mainland. We are NYSAI Press and pledge to present it all, break it down, fuck it up, and move it forward.
Last updated: Feb 17, 2017