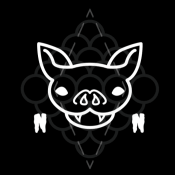 Formats:
Web, E-publication, Audio
Accepts Electronic Submissions:
Accepts Simultaneous Submissions:
Accepts Unsolicited Submissions:
Editorial Focus
Novel Noctule is a horror magazine that seeks to blur the lines between speculative and literary fiction. We use the horror genre as a vehicle for reflection and sociopolitical examination.
Tips From the Editor
We publish horror that sheds light on the human condition. Writers should read past issues of the magazine before submitting to gain a better understanding of our mission.  
Last updated: Mar 21, 2020