See writers who are published in this journal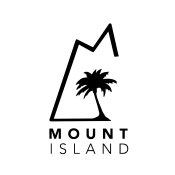 Genres Published:
Poetry, Fiction, Creative Nonfiction
Subgenres:
Autobiography/Memoir, Cross-genre, Experimental, Fiction, Flash Fiction, Graphic/Illustrated, Historical, Humor, Journalism/Investigative Reporting, LGBTQ Voices, Literary Fiction, Narrative Nonfiction, Nature/Environmental, Nonfiction, Poetry, Political, Pop Culture, Prose Poetry, Speculative Fiction
Formats:
Web, E-publication, Print, Audio
Accepts Electronic Submissions:
Accepts Simultaneous Submissions:
Accepts Unsolicited Submissions:
Issues per Year:
One annual print anthology; monthly content published online.
Editorial Focus
Mount Island is dedicated to supporting rural LGBTQ and POC writers and artists, whether rural by birth or at heart. We seek:
Prose and poems that buck the standard. Any genre, whether traditional or invented.
Art that liberates vision. Any medium, whatever can be displayed digitally.
Interviews, reviews, and articles that follow passion and further connection.
Contact Information
Desmond Peeples, Editor in Chief
Last updated: May 10, 2019