See writers who are published in this journal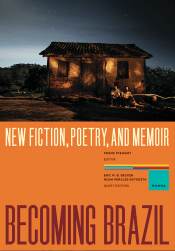 Genres Published:
Poetry, Fiction, Creative Nonfiction
Formats:
Web, E-publication, Print
Accepts Electronic Submissions:
Accepts Simultaneous Submissions:
Accepts Unsolicited Submissions:
Editorial Focus
Each issue focuses on a different part of the Asia-Pacific region, including the Americas. From time to time, we also publish thematic issues, such as ENDURING WAR or ON FREEDOM. American authors and translators were published most recently in 2019.
Tips From the Editor
No unsolicited submissions. Please view the website and query first.
Last updated: Feb 27, 2019