See writers who are published in this journal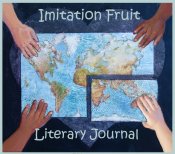 Accepts Electronic Submissions:
Accepts Simultaneous Submissions:
Accepts Unsolicited Submissions:
Editorial Focus
We seek poetry that deepens our understanding of ourselves and the world(s) we live in. We want poetry that renews us, that fortifies us, that makes us come back to ourselves.
Tips From the Editor
Samples of poems we love and can't imagine the world doing without include: "Looking West from Laguna Beach at Night," by Charles Wright, "Let Evening Come," by Jane Kenyon, and "won't you celebrate with me," by Lucille Clifton.
Contact Information
Lisa Young, Founding Editor
Last updated: Jul 02, 2021