See writers who are published in this journal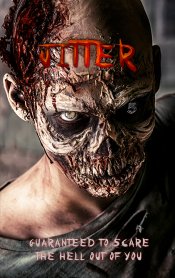 Accepts Electronic Submissions:
Accepts Simultaneous Submissions:
Accepts Unsolicited Submissions:
Editorial Focus
The primary mission of Jitter Press is to frighten our readers. We really do want them to lose sleep.
To this end, we publish excellent literary works from both established and emerging writers. Our publication includes poetry and fiction with an emphasis on themes of horror and suspense. It is our mission to provide the most professional and rewarding (and frightening) publication of its kind. Jitter Press is an excellent platform for writers to showcase their work.
Last updated: Feb 11, 2019