See writers who are published in this journal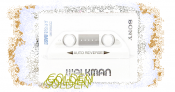 Genres Published:
Poetry, Fiction, Creative Nonfiction
Accepts Electronic Submissions:
Accepts Simultaneous Submissions:
Accepts Unsolicited Submissions:
Editorial Focus
GWM is a literary magazine in the form of a podcast aimed at giving the written word a voice. We like the immediate connection the listener can have with the art hearing it directly from the artist. Subscribe in iTunes or Stitcher to have issues downloaded automatically to your phone or computer.
Tips From the Editor
We want great work. That's it. But also, read the guidelines. Please.
Last updated: Jan 31, 2019