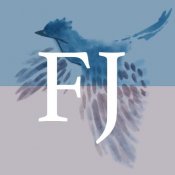 Accepts Electronic Submissions:
Accepts Simultaneous Submissions:
Accepts Unsolicited Submissions:
Editorial Focus
Flight Journal, the brainchild of Spread the Word's Flight Associates scheme, is an online journal of bold, short fiction. Each year, three different editors come together to select content for the year's publication. The publication is digital-only.
Tips From the Editor
• Writers at all levels welcome. For issue 3 (A/W 2016), your work must be 500 words or less, and should not have been published before (on your personal blog, other websites, or in print). •We accept submissions written in English from anywhere in the world (however, you must have a UK bank account for payment). •One story per submission (via Submittable) •Simultaneous submissions welcome but please let us know if your work has been accepted elsewhere. •Your work must be submitted via Word document(if formatting is an issue please send us it in both as a .doc or .docx and PDF). •Submissions will be judged 'blind' so please do not include any biographical information or your name within the text, or with your submission.
Contact Information
Marianne Tatepo, Sara Jafari, Shreeta Shah Flight Journal Team, Ms.
Last updated: Oct 02, 2017