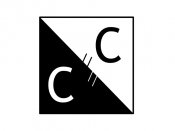 Genres Published:
Poetry, Fiction, Creative Nonfiction
Accepts Electronic Submissions:
Accepts Simultaneous Submissions:
Accepts Unsolicited Submissions:
Editorial Focus
COAST|noCOAST is an annual print journal and chapbook press of fiction, nonfiction, poetry, poetics, and art with "offices" in Cincinnati, Ohio and Seattle, Washington. While our literary interests are diverse in form and content, we are looking for the bridges between the works we love. We publish COAST|noCOAST as an interrogation of our aesthetics as well as an exploration of our regions' poetry and art. A portion of each issue is dedicated to the writers and artists of Southwest Ohio and the Puget Sound. 
Tips From the Editor
We seek work that is self-concious (potentially experimental) in form and context (literary, historical, or otherwise).
Last updated: Feb 18, 2019