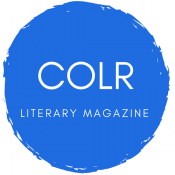 Accepts Electronic Submissions:
Accepts Simultaneous Submissions:
Accepts Unsolicited Submissions:
Editorial Focus
We're focused on showcasing diverse writers because we want to give a platform for stories told from new perspectives, particularly if they are told by marginalized voices. We're not concerned with credentials in terms of prior publications or degrees. Instead, we look for quality writing that stands out, whether it's from a seasoned author or emerging writer.
Tips From the Editor
We recommend reading stories that we have already published to get a feel for the type of narratives we prefer. We also really appreciate crisp, well-revised manuscripts. Other than that, the best way to impress us is by submitting a unique story that leaves a lasting impression.
Contact Information
A. A. Malina, Co-Founder / Co-Editor
Last updated: Jan 22, 2018