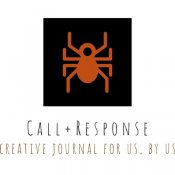 Genres Published:
Poetry, Fiction, Creative Nonfiction
Formats:
Web, E-publication, Print
Accepts Electronic Submissions:
Accepts Simultaneous Submissions:
Accepts Unsolicited Submissions:
Editorial Focus
Call + Response is a literary and arts journal providing a creative hub for new and emerging artists of color. We aim to introduce fresh and creative voices to the world through diverse and original art, poetry, fiction, essays, and reviews.
Tips From the Editor
This journal is a celebration and an exploration made by POC, for POC.
This is a safe place for creatives to be, well, creative. But this is also a hate-free zone. Although we will accept political and mature work with topics like sexuality, gender identity, racism, colorism, sexism, reproductive rights, etc. We will not accept work that explicitly details rape, murder and/or bodily or self-harm.
Contact Information
Veronica Thomas, Founder and Lead Editor
Last updated: Aug 10, 2019