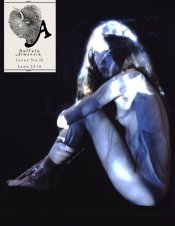 Accepts Electronic Submissions:
Accepts Simultaneous Submissions:
Accepts Unsolicited Submissions:
Editorial Focus
Buffalo Almanack considers fiction of all styles and genres. We neither discriminate against the traditional nor the experimental, neither the "literary" nor the fantastic. Our interest in domestic micro-fiction is as great as our interest in space-travel novellas and we'll always save a seat for the remarkable and unexpected.
Tips From the Editor
Read, write, edit, revise, follow our guidelines, blow us away.
Contact Information
Maxine Allison Vande Vaarst, Fiction Editor
Last updated: Feb 17, 2017